At the November meeting, the club will host a themed display of models, all constructed from the same basic starting point: a kit of the P-38 Lightning fighter aircraft of World War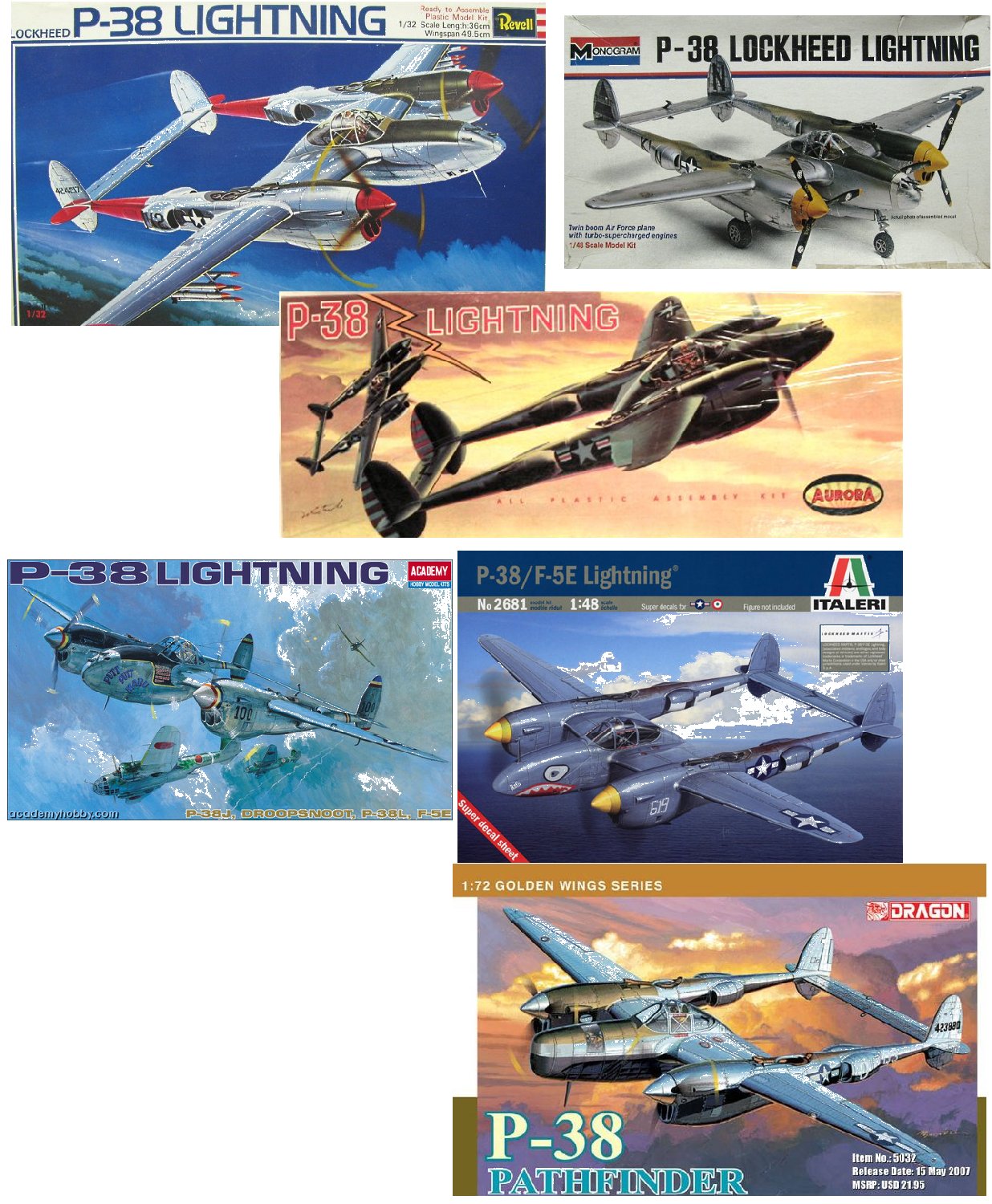 II fame.  What the builder makes of their kits is up to them so several decidedly 'non-airplane' results are expected to be on show.  There is no restriction of which 'P-38' kit is used, other than it has to be of a Lightning (instead of the other possible 'P-38' subjects…)  Hopefully, such a 'loose' structure will fan the creative flames.
As such, the true theme of the event is to build, have fun and work outside one's normal 'comfort zone'.  Similar events have been held in the past but it has been awhile which probably motivated member Skip Paetz to propose the group build.  The subject choice was driven by the kind donation of a large number of models by David Ekker of Chesapeake, who is a big fan of the Lightning (and consequently provided a whole box of P-38 kits.)  In a way, this is one way to say again "Thanks!" for his gift.
Not strictly a competition but more of a "beauty contest", the most popular entry will garner the builder a $25 Gift Certificate from the VA Beach HobbyTown USA store.